Our Team
building relationships since 1984
With a team of over 50, we pride ourselves on our customer-centric approach which is deeply embedded in our culture. Our experienced team are always on hand to guide and support our clients in any way we can.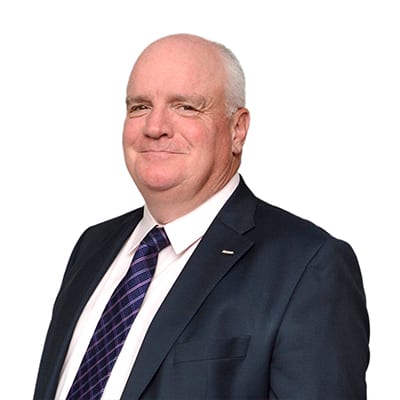 Jim Leyden – Managing Director
Jim Leyden founded Bizquip with the vision to create a company with a strong ethos of service and integrity with the client at the heart of the operation thus evolving to become one of Ireland's leading suppliers of office equipment, stationery, and furniture.

A passionate team leader and dedicated salesperson at the helm and in the trenches simultaneously, Jim prides himself on his work ethic and that of his team which has grown the company to what it is today – a family-owned business, now in the second generation company employing over 50 incredible professionals and a client base in the thousands.
Jim stands over the belief that success is achieved through honest communications, in meaningful relationships with our clients and a deep understanding of what our clients need. Growing with our clients is paramount to our success, being there for them as a support to their business and working in collaboration with them always.

As a result, Bizquip has become a thriving business which has embraced new products and technologies and paving the way in the evolution of the Irish business.
Michelle Leyden – Commercial Director
Michelle Leyden is the Commercial Director of Bizquip.

With a BComm from UCD and MSc in Real Estate Investment from Cass Business School London, Michelle began her career in banking, building broad experience across Treasury, Finance, Operations, and Corporate Governance.

She moved into the recruitment sector in 2011 as a Senior Consultant with Irish recruitment firm Lincoln before joining Bizquip in January 2014.
Her broad range of experience enables her to support the Bizquip team in enhancing client relationships with direct involvement in a multitude of client interiors projects across the country.

A key element of Michelle's day-to-day is her continual research and observation of key trends in workspace design from the operational and functional to the aesthetic. This invaluable information enables Michelle and her team to share insights into all facets of commercial interiors.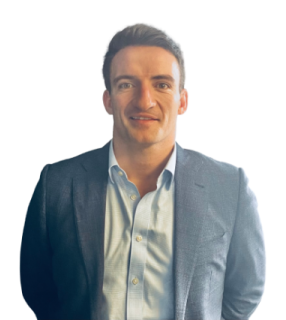 James Leyden - Workplace Technology Director
James Leyden is the Workplace Technology Director of Bizquip.

With a BA from UCD and MSc in Business from Westminster Business School, London, James graduated in 2012 and remained in London, joining a FTSE100 recruitment firm specialising in board-level IT appointments.

James transitioned into the Managed Services industry in 2015, working with KBS Group in the establishment and scaling of their UK managed services solutions. Leading a team of sales executives, he managed the new business sales team with a primary focus on Workplace Technology.
James returned to Dublin in March 2020 after 9 years in London to join as Workplace Technology Director.

A key focus for James includes the development of our technology team across business process automation and smart office technology. Key to James' success is creating bespoke solutions to meet and exceed each client's individual requirements.
Meet our Senior Team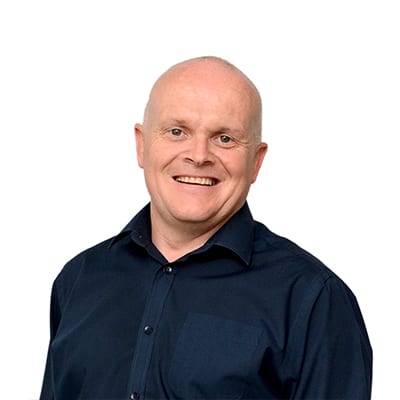 Robbie Reddin
Robbie joined Bizquip in 1996 from Microsoft where he gained valuable knowledge in supply chains and workflows. Robbie leads a great team in Stationery, which includes Retail & Commercial and he has also represented Bizquip on various committees within the Office Team buying group of which Bizquip has been a big part of over the last 20 years. Robbie has also been closely involved in developing our website for online ordering to ensure an easier ordering process. He particularly enjoys sourcing new, sometimes obscure products for customers through our many valued Partners.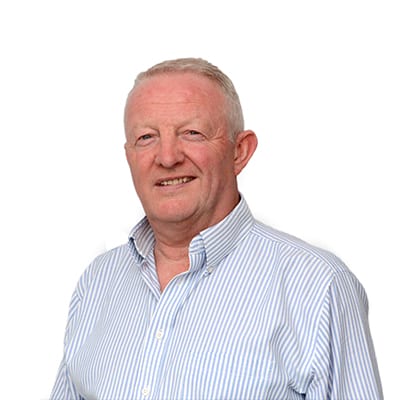 Derek Judge
Derek has had extensive experience in the printer/copier industry over the past 36 years, the last 29 as Bizquip's Technical Manager. Derek is responsible for the team of engineers and support team who look after the extensive client base of Bizquip's technology solutions. He successfully completed a diploma in sales management in 2008 at D.I.T and is handling many large clients in a sales capacity.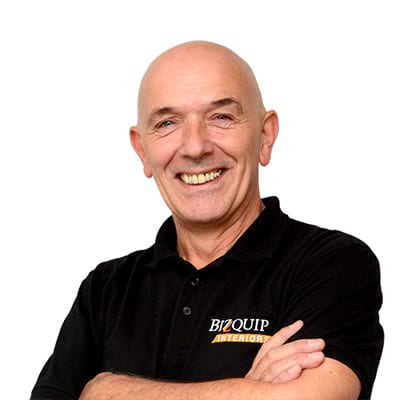 John Brady
John Brady started with Bizquip in our Donnybrook days in 1996 and has seen significant growth in the company since then. As our installation and logistics manager, John co-ordinates and oversees our delivery scheduling on a daily basis. With our fleet of specialist vehicles and a professional team of 10 fitters; John facilitates the smooth running of our delivery team, ensuring deliveries and installations are on time and within budget.
Speak to our unrivalled team of experts
Barbara Brady - Showroom Manager
E: barbarab@bizquip.ie
P: +353 (01) 217 8020
David Horgan - Showroom Sales
E: davidh@bizquip.ie
P: +353 (01) 217 8021
Alison Behan - CAD/Interior Designer
E: cad@bizquip.ie
P: +353 (01) 217 8031
John Quinn - Senior Account Manager, Interiors
E: johnq@bizquip.ie
P: +353 (86) 224 6997
Keith Bannan - Senior Account Manager, Interiors
E: keithb@bizquip.ie
P: +353 (86) 823 0211
Lynne Casserley - Senior Account Manager, Interiors
E: lynnec@bizquip.ie
P: +353 (86) 026 6999
Peter Murray - Senior Account Manager, Interiors & Office Supplies
E: peterm@bizquip.ie
P: +353 (86) 837 6100
Kenneth Byrne - Stationery Sales
E: kennethb@bizquip.ie
P: +353 (01) 217 8029
Kim Melvin - Retail Sales
E: kimM@bizquip.ie
P: +353 (01) 217 8046
Joanne Adams - Retail Sales
E: joannea@bizquip.ie
P: +353 (01) 217 8045
Alan Jones - Senior Business Consultant, Solutions
E: alanj@bizquip.ie
P: +353 (86) 774 9600
Garrett Bonner - Laserfiche & AV Solutions Consultant
E: garrettb@bizquip.ie
P: +353 (86) 042 6464
Dave Stevens - Technical Solutions Architect
E: daves@bizquip.ie
P: +353 (87) 460 2007
Jim O'Connor - Senior Business Consultant, Solutions
E: jimoc@bizquip.ie
P: +353 (86) 022 2800
Stephen McCarthy - Senior Business Consultant, Solutions
E: stephenmc@bizquip.ie
P: +353 (01) 833 0313